Welcome to Rena's House a House with a story, history and a vision.
Rena's House was built in 1954 by David Zimand in honor of his loving wife Rena. The House was originally built for the textile industry that was blooming at the time in Tel Aviv and housed small textile factories, designers and merchants. The textile industry changed and so did Rena's House, until in 2016 David and Rena's family decided to bring life back to the house.
The old textile factories turned into uniquely designed short term apartments. The old shops turned into artist's studios. A restaurant and a live music venue opened. The vision behind the change was to create a rich urban climate that will allow locals and tourists to meet and interact, a unique space that fosters local creation and art, makes tribute to the people of Tel-Aviv, and gives guests the opportunity to experience Tel-Aviv at its finest.
You are most welcome to come and stay with us.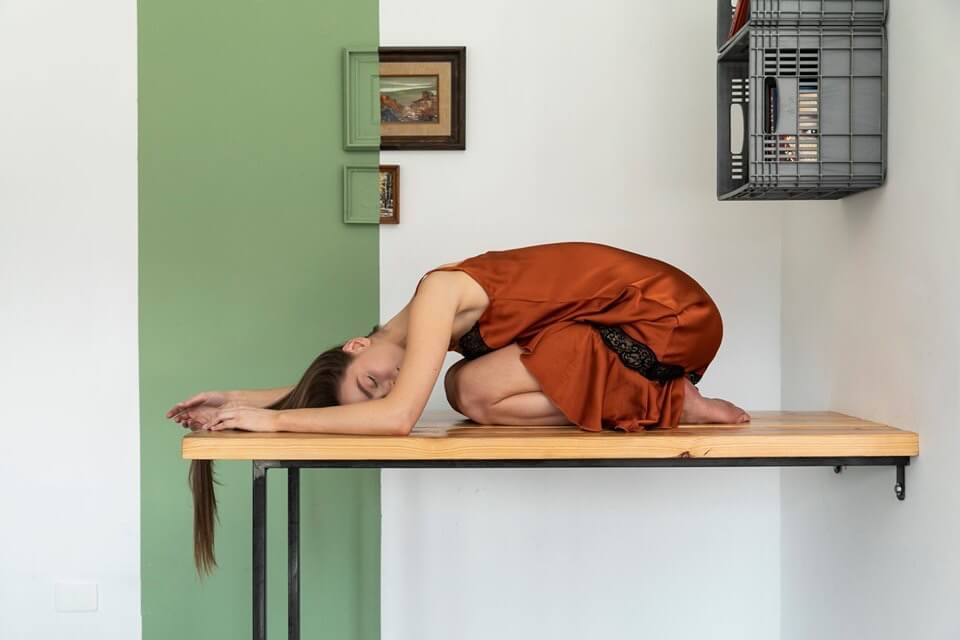 Rena's House is an apartment-hotel that encourages and shares it's space to local artists.
From the graffiti coloring the stairwells and walls throughout the building, to the bi-monthly art exhibitions that we offer that decorate our hallways. Our hope is that our guests feel connected to our city like we do. We have created a custom-made map for our guests and are always available to offer recommendations or help out with any need. The rooms are designed for living in the city, whether you chose to or not. The unique design of our rooms plus record-players take you to an alternate reality. You have the option of being entirely independent while we will always be here if you need. Rena's House is your home away from home, and perfect for travellers who want to experience the culture of the city with the comfort and helpful spirit of family/friends.
Arguably the best location in Tel Aviv. There is something to see and do for every type of traveler. And all within walking distance.
Our compound is nestled between some of the most interesting and diverse neighborhoods the city has to offer. More so, the compound itself is surrounded by the most popular bars in the city. Wake up in the morning, and get your freshly squeezed juice at the Detox boutique, or the corner juice booth. Go out and enjoy your day and get ready for the evening, for our street closes and the fun begins. Every night of the week you can find people eating delicious Syrian-Lebanese inspired foods at "Saffe" (our home restaurant), the bar next door, "Uganda", or the famous outdoor-parking-lot-made-converted-bar, Teder. All at your doorstep. Take a stroll down the "Park Hamesila" (train track park) – a pedestrian and bike lane that runs down the old ottoman-era railway track. On either side of the lanes you'll find green grass and people picnicking.
When you venture out of the compound you will be delighted by your many options.
On one side we have the historic and lush neighborhood of Neve Tzedek. Check out Shabazi street for some fine shopping in top-notch boutiques or for a meal in some of the best restaurants in town. Enjoy a stroll through the beautiful neighborhood and visit the Susan Dallal Center for Dance and Theatre, housing the famous Batsheva Dance Company and the Gaga dance workshops. Cut through the park and you end up at the "HaTachana" – an old train station that has been refurbished and now is laden with shops and restaurants.
On the other side we have the young and bustling neighborhood of Florentin. An industrial neighborhood by origin, until young artists moved in and began contouring the character. It is known to have the best street art on offer in Tel Aviv, which is easy to discover by yourself but fun to do with a tour-guide as well. Hang out with the local hipsters at one of their many cafes and you'll always have someone to talk to. Florentin has an open and laid back atmosphere with something fun going on at all times.
A few streets away you will find a unique hidden gem of an open market – the Levinsky Spice Market. Between the old traditional stands of roasted nuts, spices and dried fruits you will find great coffee-shops, wine-bars, delicious street-food, restaurants, and an energy uniquely its own. Recommended to visit during the day as well as in the evening!
Within a 15-20 mins walk you'll be able to visit Old Jaffa, the American-German Colony, Carmel Market and of course… the beach!
We are at your service to provide any local insider information and helpful tips. Upon check-in you will receive our custom-made map full of recommendations!
Address: Simtat Beit Habad 3, Tel Aviv
(The street is a small "L"- shaped alley that can be entered across from 23 Herzl St).
Waze to Rena's House
Transportation from the airport: 
Taxi: The easiest way to arrive is by taxi. There are two official taxi stations at the airports (we do not recommend going with individual drivers); (1) just outside the arrivals hall at the airport. (2) on the second floor, take the escalator up one floor. The second floor option is cheaper. The cost differs upon seasons, but is approx. 180 -250 ILS, depending on the number of luggage and time/day (on the Sabbath it costs more).  You could also order yourself one with the Gett app. 
Train:  The train runs twice an hour 24h/day but does not operate Friday and Saturday. There are often changes in the schedule, especially for night hours so it is best to check the schedule on the day of.   It is one stop from the airport to the Hahagana Station; you could then either (1) walk over – it's a 25 min walk, (2) take a 5-min taxi drive (approx. 50 ils), or (3) take a bus (lines 16/104/204/304/236) to the Allenby/Lilenblum stop and then you'll have a 5-min walk.
Bus: There is a bus, #445, from Gate 01. It runs once an hour 24h, except Friday from 5pm until Saturday at 9pm. You get off at the Yehuda Halevi/Nahalat Binyamin stop and then walk over a few minutes. 
Parking: 
From 9am – 6pm (Sunday – Thursday) our street is open for dropping off luggage.  From 6 pm our street closes and becomes a pedestrian walkway. Fridays and Saturdays the street is closed. You can park in a parking lot; the closest one is at the corner of Herzl/Rothschild; others are at 53 Herzl, Pines 41, and the "Tachana" parking lot. Or, in the neighbouring streets where the curb is marked blue/white (must pay attention to the sign details regarding times and if it's the residence-only side). Payment is done through either one of the apps: PANGO or CELL-O-PARK.
Getting around: 
(1) To take the bus, you will need to purchase a bus pass and load money onto it. The bus pass is called, "Rav- Kav", and it could be purchased at any bus or train station, as well as the local tourist offices. 
(2) Taxis on the street will usually ask for cash and offer you a fixed price. However, they are obligated by law to put on the meter (which is called "mo-neh" in Hebrew) if you so choose. The most commonly used taxi app here is called, "Gett". You could load your credit card info, and use it to book taxis anywhere in Israel.
(3) Service Taxis – small shared minivan taxis that go from city to city (also during the Sabbath), as well as inner city routes. You pay them cash and they cost the same as busses. In Hebrew they are called, "monit sherut".