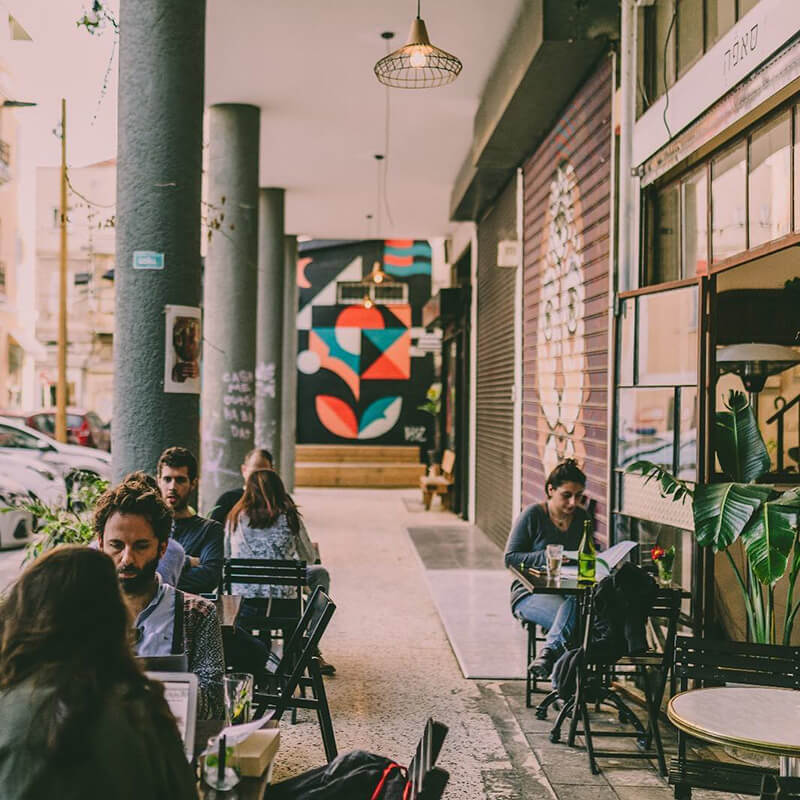 Much like the neighbourhood and Tel Aviv itself, our compound is a mix of everything. Alongside some of the longest standing textile stores, get inspired by our local artists' unique works. Get yourself a tshirt or print at Gelada Studios. Wake up to a healthy juice or superfood at Detox. Remember your experience by getting a photo at our vintage-style Studio Barak. Want to go to a jam session? Or fulfill that lifelong desire to record an album, visit either of our two recording studios. And of course, treat your palette and your stomach to the renowned "Saffe" Restaurant – known for it's delicious and authentic Syrian-Lebanese inspired dishes.
Go ahead and check them out:
Saffe in Arabic means to bless a woman for all her hospitality. Syrian/Lebanese cuisine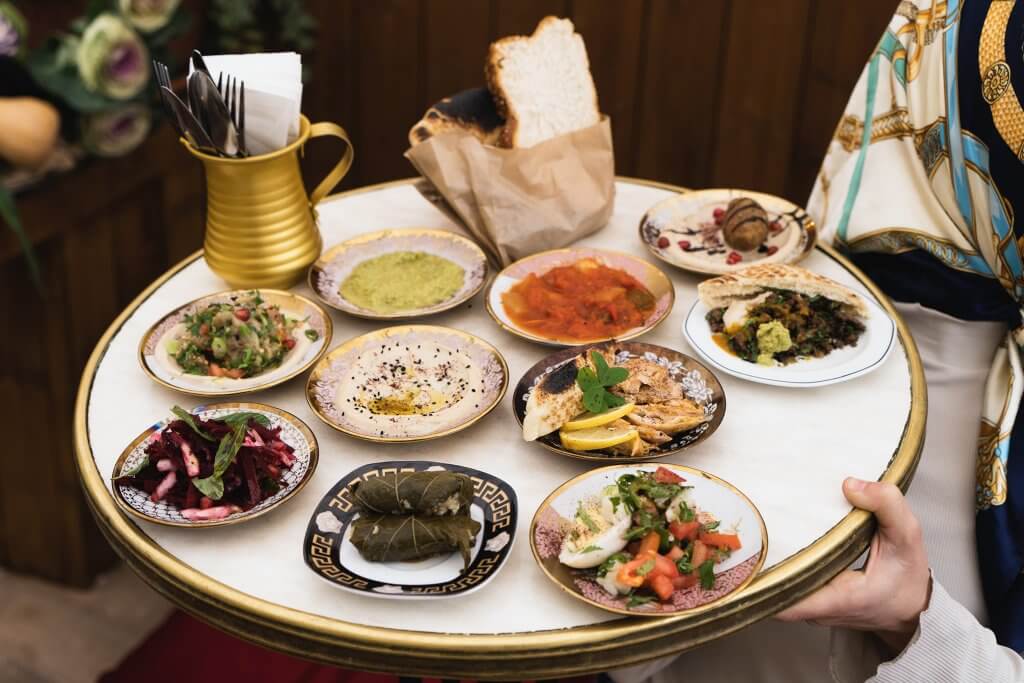 IBRH Studios
Record a special song for a special someone.
Gelada
Gelada is an illustration, design, production and culture collaboration studio. They create their own tees, prints & other paraphernalia.
Photo Ella
vintage and event photography at its finest. Her images will take you to unimagined places.
Detox
The natural alternative to health.
CaB Studios
Come out to one of the crazy jam sessions where professionals and locals get to mingle and create.